---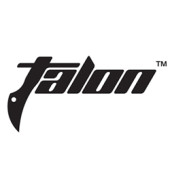 A simple, minimalist concept with great cutting power in a compact, discreet package –extremely quick to access and more retainable in a struggle or emergency situation than any other knife design.
Unique among knives and other tools, your custom fitted Talon knife can be deployed while permitting the normal use of your hand.
The Talon knife comes in a variety of different handles sizes designed to fit the unique, personal dimensions of your hand.
It is quickly accessible under stress and almost impossible to drop once deployed. Weighing in at just over 1 ounce, its small size and ultra-light weight ensures that you will never be without a tactical edge.
Because its unique design leaves both your fingers free while deployed, normal activities such as carrying items, driving, climbing, pushing or pulling as well as tactical actions such as reloading, grappling or striking are all possible with your Talon in hand.
In virtually any situation, you can deploy your Talon EDC knife and continue the normal functioning of your hands:
Using a flashlight
Opening doors
Opening locks
Using a cell phone
Carrying bags or a purse
Climbing
Pushing, pulling, striking
Driving, bicycling
Reloading a firearm
Swimming
Paddling
Combined with the included Kydex™ Sheath and aggressive clip system, the Talon can be carried or worn with just about any type of clothing in a huge number of carry options.
Talon knives are made in a variety of sizes and are designed to fit your personal hand size.
In order to order the correct size you need to measure your hand – but don't worry! Measuring your hand for your Talon Knife is easy!
Just follow these simple instructions.
You will need:
A piece of paper
Scissors
Ruler
Scotch Tape
Pen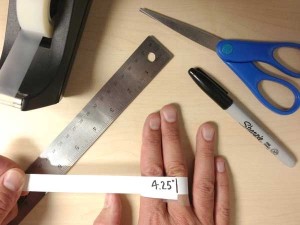 HOW TO MEASURE YOUR HAND
Using the scissors, cut a ½" wide strip off the long end of a regular 8 x 11 piece of paper
Attach a piece of tape to one end of the strip of paper
Attach the taped portion to the TOP of your MIDDLE finger
Wrap the paper strip around the base of your middle and index finger – Pull LIGHTLY snug – not too tight!
Using the pen, mark the paper strip
Remove the paper strip from your hand and measure with the ruler
Measure twice!

 Talon Knives come in Five Sizes and can be adjusted further using the accessory wraps included.
Size XSmall – Between 3.75" (93mm) and 4.0" (101mm)
Size Small – Between 4.0" (101mm) and 4.25" (108mm)
Size Med – Between 4.25" (108mm) and 4.5" (114mm)
Size Large – Between 4.5" (114mm) and 4.75" (120mm)
Size XLarge – Between 4.75 (120mm) and 5.0" (127mm)
UPC CODES
627843198352 – XS 4.0 inch
627843198369 – S 4.25 inch
627843198376 – M 4.5 inch
627843198383 – L 4.75 inch
627843198390 – XL 5.0 inch
Talon Tactical Inc.