Fishing
Burntwood Lake Lodge and Outcamps: Fishing Manitoba!
---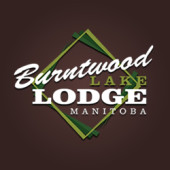 Fishing Manitoba! Welcome to Burntwood Lake Lodge and Outcamps, the best fly-in only fishing and hunting lodge in Manitoba. We are experts at providing you the best Canadian Wilderness hunting or fishing trip possible. Our location boasts over 1000 miles of pristine shoreline. The shoreline is scattered with weed beds, hidden reefs and much more; perfect for Walleye and Trophy Pike Fishing. Being a fly-in only resort we provide a large selection of tackle and bait in our souvenir store, but don't worry, these hungry fellers will pretty much bite at anything!
Along with our prize fishing we also provide expert guided Bull Moose and Black Bear hunts in Manitoba. Come and take your chances at pinpointing and taking down one of these beasts. We take pride in our trophy hunting here at Burntwood Lake Lodge; our largest bull moose to date is 63 inches (the average being 45-50) and the largest black bear brought down was 585lbs (which is almost twice the average size of a black bear). All hunting is done from our main lodge and the guide will also give his expert advice on fishing during your guided trophy hunt.
Walleye fishing on Burntwood Lake is absolutely fantastic! Nestled in the heart of excellent Walleye territory, Burntwood Lake is second to none. Catching shore lunch has never been easier. Filled with hidden reefs and rocky shorelines, Burntwood offers great Walleye fishing. Almost any type of lure works, most popular being the 3/8 oz or 1/2 oz jig heads along with a rubber tail, rappalas, and spinners. A light or ultra light rod are recommended for Walleye.
Northern's released up to 48″, Burntwood has loyal, die – hard Pike fisherman who return year after year. Burntwood Lake provides an excellent opportunity with weed beds and back bays which are excellent habitat for Northern Pike. For bait casting, the ever popular Johnson Silver Minnow, Five of Diamonds, and the Red Devil are a few favorites that really work. But don't forget to bring along a few of your favorites as they will attack almost anything.
A Catch and Release policy of all Northern Pike over the 30″ has been practiced for 15 years. Thanks to all the people for releasing those monsters!
There is so much adventure and splendor awaiting you in Manitoba at Burntwood Lake Lodge and Outcamps. Call us today to start your adventure to the great Canadian north. Be careful though, you may never want to leave!
Burntwood Lake Lodge and Outcamps: Fishing Manitoba!
Box 599
Snow Lake MB  R0B 1M0
Canada
---