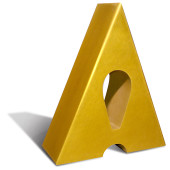 San Antonio, TX – The American Advertising Federation-San Antonio recently held its 2014 American Advertising Awards Gala. Primal Adventures, the company behind the outdoor adventure website findyournextadventure.com, and Backyard Studios, the graphic and web design company site developer, were recognized for design excellence.
Primal Adventures won a Gold American Advertising Award for Integrated Campaign. A campaign involves several pieces that promote a product or service. Primal Adventures' custom-designed USB drive with a digital media kit, combined with a unique bottle opener that was once a .50 caliber bullet, won high praise and was awarded top honors. Primal Adventures' website also snapped up a Silver Award for Website Design. Primal Adventures boasts a large database of outfitters and gear for outdoors enthusiasts to browse. Visit www.findyournextadventure.com to learn more.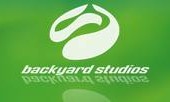 About Backyard Studios
Backyard Studios is a full-service graphic design company that focuses on both print and web design. Backyard Studios also works on a variety of social media platforms, from Facebook to Pinterest to Twitter and beyond. Every project is tailored for each client's specific needs and tastes, so no two projects are ever the same. In 2014, Backyard Studios won 16 American Advertising Awards for various designs, including Parranda Sport Fishing's website and Primal Adventures' website and campaign.
About The American Advertising Awards
The American Advertising Awards, formerly known as the ADDY Awards, recognizes the hard work and talent of those involved in the advertising industry. Designers, copywriters, marketers and more all come together to celebrate creativity and unique ideas that are developed for brands and products. The American Advertising Awards is a part of the American Advertising Federation and represents all facets of the advertising industry nationwide.

About Primal Adventures
Primal Adventures, an outdoor lifestyle-focused media, communications and merchandising group committed to spreading the joy of adventure in the great outdoors. Findyournextadventure.com is the place where outdoor adventurers go for adventure trips and gear for a variety of outdoor interests. Now, there is a single place for outdoor excursions and gear of any type. Adventure Starts Here! Contact Joe Betar (joe@findyournextadventure.com; (210) 260-3925) to learn more about advertising opportunities.
# # # # # # # #