Adventure
Escape Adventures
---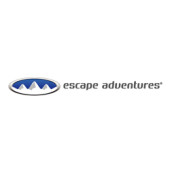 With Escape Adventures, you can enjoy first class adventure travel anytime of the year. During spring and fall, the sunny Southwest is best for mountain bike touring, road cycling and adventure vacations with destinations like Moab's Arches and Canyonlands, the Escalante Grand Staircase, and Zion National Park. Summertime is the perfect time to enjoy a refreshing mountain bike, road cycling, hiking, kayaking, and/or rafting adventure in the Rocky Mountains of Colorado, Utah, and New Mexico, and on the forested rims of Bryce Canyon and the Grand Canyon National Parks. The Pacific Northwest also offers great summer bicycle tour retreats at Oregon's Mt. Hood, and California's High Sierras and Lake Tahoe. Even the off-season is filled with abundant biking and hiking vacation opportunities on the fantastic backcountry trails of the Mojave Desert, Death Valley National Park, and Red Rock Canyon. If you would like to try a one-day or self-supported mountain biking trip, we invite you to visit our Moab and Las Vegas locations for year-round bike rentals, shuttles, daily guided bike tours, and expert bike shop service and gear.
Now, don't you deserve a mountain bike tour or multi-sport vacation? With the finest destinations, guides, and equipment available in the industry, you can be confident you will be getting the best adventure vacation and bicycle tour possible from Escape Adventures. Thank you for visiting us. We love what we do, and we can't wait to share it with you!
About Escape Adventures
Specializing in western North America, Escape Adventures is a leader in first-class eco-friendly cycling and multi-sport adventure. In 2006, we became the world's first carbon neutral outfitter, bringing sustainable adventure to all the places we visit, from Alaska to Belize and beyond. By simply joining a tour with us, outdoor enthusiasts are now helping to preserve the beautiful backcountry areas they enjoy.
Whether cycling, hiking, climbing, or rafting, tour our guests claim that improving the environment has never been more fun. For example, by eating delicious organic menus prepared fresh on the trail, guests are supporting local and organic growers. They also do not contribute to pollution when riding in our brand new support vehicles powered by 100% renewable vegetable oil. And, by simply joining a tour and riding their bikes through some of the finest natural treasures of North America, guests are supporting the many efforts made by Escape Adventures to enhance and protect these areas.
With proven conviction for the land and people we serve, Escape Adventures maintains the highest standard of service in the industry. With over 16 years of experience and 50 destinations, we offer a wide variety of tours for a wide variety of active travelers. From road bikers to mountain bikers, from hikers to multi-sport enthusiasts, from first timers to accomplished athletes, Escape Adventures has just the adventure for you.
Escape Adventures
10575 Discovery Dr
Las Vegas, NV 89135
---