Adventure
Diver Down Scuba Diving Charters
---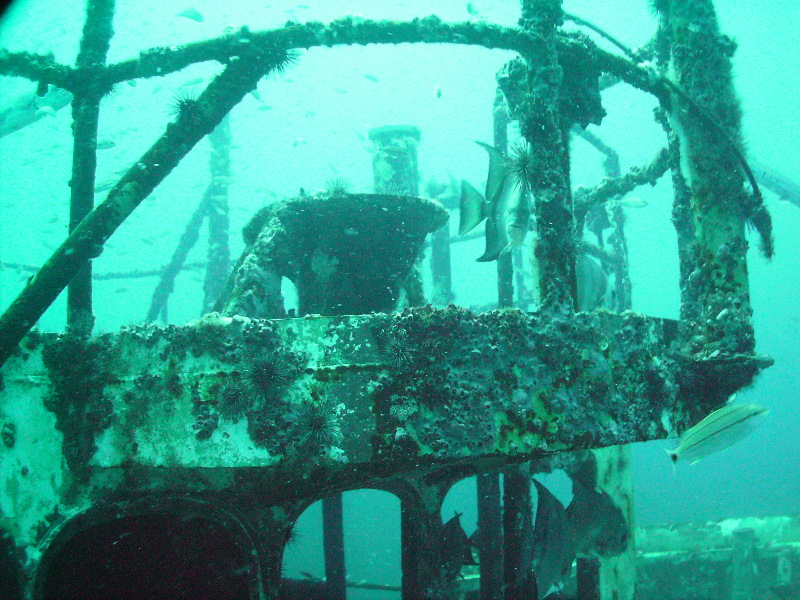 Come aboard the Diver Down and dive the tropical Gulf Stream waters off Morehead City, North Carolina, with water temperatures up to 80 degrees and visibility up to 100 feet. Tropical and Game fish abound on the historical shipwrecks and artificial reefs.
We run 7 days a week with 10 to 18 divers. Mid-week trips mean fewer divers on the wrecks! Individual as well as group inquiries are welcomed. Any weekend can be run as a three or four day weekend. We are also available to run week long charters at your request. You must be a certified diver.
Easy Gear Loading
Plenty of Near By Parking
Lodging and restaurants within walking distance
With Us You Are a Name, Not a Number
Nitrox Rental Tanks and Fills Available On Site
The Diver Down is located behind the Diver Down Dive Shop, just two buildings before the Fisherman's Inn!
Shark dives, Live Bottom Hunting, Historic WWII Wrecks, Artificial Reef Wrecks, The Best in NC Diving
We are available to run 8 person, at sport diving limits, during weekdays for $140 per person for North Carolina scuba diving. Normal rates apply for 10 or more rec divers. Contact Capt Bob for  tech diver rates.
Normal charters last all day and everyone should bring lunch. You can use the group cooler on the sun deck to keep it cool.
Captain Bob Cox
Diver Down Scuba Diving Charters
---