Adventure
Costa Rica Surf Adventures
---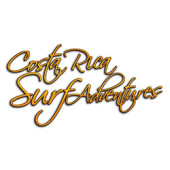 Costa Rica Surf Adventures offers Surf Vacations for surfers of all levels. We are located in the beautiful surf town of Tamarindo, Costa Rica. We offer beachfront accommodations and are only steps from the main Surf Break in Tamarindo. You cannot get any closer to the waves… Tamarindo is Costa Rica's most popular surfing destination and has one of the best learn-to-surf waves in the world.
Our staff is very friendly and we will make you feel like part of the family. Make new friends while surfing and exploring one of the most beautiful countries on earth. Let us take all the guess work out of planning your next surf vacation to Costa Rica, Surf with the Pros. We combine fantastic surfing, luxury beachfront accommodations and fun activities for a truly unforgettable Surf Adventure in Costa Rica.
Beginner surfers will join our Surf Camp and enroll in our unique learn-to-surf program. You will be catching waves your first day. Intermediate Surfers that have the basics down, but are still looking for surf instruction will join our Performance Surf Coaching. Experienced surfers looking to surf Costa Rica's best surf breaks will join our Surf Tour. There are many world class surf breaks close by and we surf them all. Our Surf and Yoga Retreat combines daily Yoga classes to complement your surf vacation. Surfing and Yoga are a natural combination.
Costa Rica is one of a few countries that boasts world class surfing year round. We travel to and surf all the beaches that made this region of Costa Rica famous. Cruising in our Land Rover Defenders 4X4 trucks is the only way to surf and explore all those great out of the way beaches. Costa Rica has beautiful white sand beaches, great surfing, friendly locals and has become a Mecca for traveling surfers searching for the perfect wave. Hope you can join us!
Costa Rica Surf Adventures
---