Hunting
Cibolo Creek Ranch
---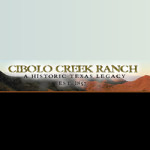 West Texas Hunting at Cibolo Creek Ranch
Cíbolo Creek Ranch is especially rich in the diversity of its wildlife species, several of which provide exciting sport for hunters. All hunting activities are conducted in remote areas of the property, well separated from other guest activities.
We offer, both on the ranch and in the immediate area, wild blue quail and white-winged dove shoots. Blue quail and related quail species are a particularly difficult quarry that requires a good level of marksmanship and athletic ability. Notwithstanding our serious efforts to support our bird population, the quail and dove census is limited and we do not overhunt. Early reservations are recommended.
A most remarkable hunting experience on the ranch is our pheasant and chukar shoots for at least 8 hunters. The shoots occur at the base of a bluff from which the birds fly in a style similar to a European driven bird hunt.
Put and take bobwhite hunts are conducted on our native pastures and mountain terrain. We take pride in selecting birds from superior breeders and handling them in a fashion that assures a fulfilling hunting experience.
Rifle hunts may also be arranged for mule deer, white-tailed deer, Carmen mountain white-tailed deer, aoudad, elk, buffalo, javelina, mountain lions, foxes, and coyotes. Some of these species, especially mountain lions and foxes, require considerable notice so as to make arrangements for trained hounds and to inspect the property for indications of the presence of the quarry. Hunters with some experience are preferred, and mountain lion hunting requires some degree of horsemanship.
For reservations or information, please use our online reservations system:
Cibolo Creek Ranch
HCR 67, Box 44
Marfa, TX 79843
( 33 miles south of Marfa)
---