Fishing
Blue Sky Outfitters
---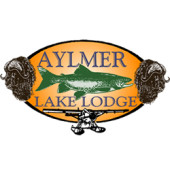 Our Waterways
Lodge guides have easy access to some of the greatest fishing water with in a true trophy quality lake in the NWT. Aylmer Lake Lodge guides are licensed for Aylmer Lake-Clinton –Colden Lake and all the rivers and streams that flow into and out of these lakes. We have many outpost lakes and river to fish as well all these lakes, rivers and streams in the breathtaking of the NWT. Solitary fishing trips are the norm up here as we are the only lodge and boats on the remote fishing area. You will not see any other anglers on these waters other than those staying at the lodge.
Fishing Pressure
There is none period! No commercial fishing ever! No Native substance fishing ever! Unlike other combat-fishing destinations, fishing in our waterways is peaceful – allowing you to enjoy the magnificent scenery as nature intended. Our waters are only fished when our guests venture out, so you to cast and catch in solitude.
---
All Inclusive
From great dining to the finest fishing gear, the Aylmer Lake Lodge adventure is all-inclusive from Yellowknife. Your stay includes professional guides for freshwater fishing plus a support staff to see that your needs are met during your stay with us.
---
Adventures and Eco Tours
When fishing arms grow tired, you can spend a relaxing afternoon on any number of guided excursions. Guided activities include wildlife viewing, canoeing, and hiking the barren lands to name a few.
Enjoy fishing in the NWT on a lake that is 1,700 sq miles catching 20-30 fish in 5 hours lake trout and arctic grayling.
Join us in our remote Fly in fishing camp 226 air miles NE from Yellowknife. Fish the dream in a setting that is breathe taking Aylmer Lake Lodge is offering a fly in fishing camp experience, fish with people who have 20 years of experience to make your trip the very best.
After a one and a half hour flight north of Yellowknife NWT, excellent lodging, world-class fishing, breathtaking scenery and wildlife await you. You will be impressed with the comfort of our lodge in such a remote location. Each morning you will begin your day with a nourishing breakfast. If you elect to have a packed lunch you can build your sandwich at the extensive sandwich bar or you can elect to have a shore lunch. If you elect to have a shore lunch please ensure you notify the chef the evening before so it can be prepared and ready to leave with you in the morning. You will then set out with your expert guide for a day of fantastic fishing. At day's end dine in our main lodge amongst the camaraderie of friends and retire to the gazebo or your cabin to unwind and enjoy the spectacular scenery. The incredible landscape; this is the land where the sun never sets and the beauty of the tundra captivates all who travel the distance to experience it. You can relax with a book from our library, engage in chess, checkers, or cards with other guests, or relax with a cocktail and share your fishing stories. Fly-in all inclusive packages from Yellowknife NWT.
For a few glorious weeks we offer exceptional fishing for trophy lake trout – our specialty at Aylmer Lake fishing Lodge. Forget what you thought you knew about fishing for lake trout. Fishing here isn't like fishing anywhere else! At Aylmer Lake Fishing Lodge trout are found in shallow water all summer long (15' to 25') making them the hardest fighting most aggressive fresh water fish you've battled. Here you will find some of the most satisfying fishing opportunities of your life whether you choose to troll fly fish or jig. Get ready to set your hook, keep a tight line and reel in a trophy lake trout. Aylmer Lake is teeming with fish and anglers consistently pull out trophy Lakers up to 40lbs.
Our current record is 58lbs caught in 2009.
GPS Coordinates: 64°10'N 108°06'W
---
Fishing Trips
5 days / 4 full days of fishing

3850.00 per person based on four people per cabin
Packages Include:
Round trip airfare from Yellowknife to the lodge on a charter float plane. Estimated flight time is one hour and 40 minutes. Because of weight restrictions, you are allowed a maximum baggage weight for personal items of 50lbs. Anything over 50lbs there is a surcharge of $75.00 per 50lbs.

Daily breakfast and dinner in the lodge and a packed or shore lunch
Fishing each day, trolling, fly fishing, or jigging
Furnished cabins
Hot showers
18' Lund boats and Crestliner Boats, equipped with swivel seats, motors & fuel.
Lifejackets
On-board fish finders
Packages DO NOT include
5% GST

Fishing License
Equipment / Tackle
Personal Gear
Gratuities
Alcoholic beverages and mix
Cancellation Insurance
Accommodations and meals in Yellowknife or Edmonton
Any expenses incurred due to delays caused by inclement weather, mechanical or other reasons beyond our control.
Please Note: Per person guest rates are based on two guests per guide. A $300 seat / day surcharge will apply for one on one guided trip. Rates are subject to change pending fuel prices. A deposit of 50% per angler is required within 14 days of booking to confirm your reservation. Deposits are non-refundable; substitute anglers are allowed for the year booked.
---
2013 Dates
To hold your date we require 50% deposit of $1875 CDN to confirm reservation.
| Months | Dates | From | To |
| --- | --- | --- | --- |
| July | 1st to 5th | Monday | Friday |
| July | 5th to 9th | Friday | Tuesday |
| July | 9th to 13th | Tuesday | Saturday |
| July | 13th to 17th | Saturday | Wednesday |
| July | 17th to 21st | Wednesday | Sunday |
| July | 21st to 25th | Sunday | Thursday |
| July | 25th to 29th | Thursday | Monday |
| July | 29th to August 2nd | Monday | Friday |
| August | 2nd to 6th | Friday | Tuesday |
| August | 6th to 10th | Tuesday | Saturday |
| August | 10th to 14th | Saturday | Wednesday |
| August | 14th to 18th | Wednesday | Sunday |
| August | 18th to 22nd | Sunday | Thursday |
| August | 22nd to 26th | Thursday | Monday |
| August | 26th to 30th | Monday | Friday |
We have provided a significant amount of information and you may have questions. Please do not hesitate to contact us at cell: 780-536-7290, home 780-324-2080. We look forward to fishing with you, your family and friends.
We are pleased to provide you with this offer and hope to see you in the fish camp, providing you with the best fishing trip ever! Please don't hesitate to give us a call or send a fax, email or letter concerning any questions that may arise. Additional information and pictures can be found on our Facebook I would be happy to hear from you!
Have a wonderful day and take care from your outfitting team Kevin, Patti and Ralph
Kevin & Patti McNeil
Blue Sky Outfitters
World Class Fishing in NWT
Kevin & Patti McNeil
Street Address 511 4th Street East McLennan Alberta Canada
Po. Box 427 McLennan Alberta, Canada T0H 2L0
---