Hunting
Black Horn Trophy Hunts
---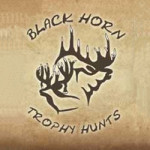 Northern Saskatchewan – a place where legends are born, is World Famous for producing trophy animals. Black Horn Trophy Hunts is situated in Pristine Northern Saskatchewan, near Turtle Lake. Within this setting of a colorful fall morning you will hear the roar of a bugling Rocky Mountain Elk as you start your dream hunt. The sightings of Monster Whitetails and Huge Elk will frequent your stay with us.
Black Horn Trophy Hunts may be one of Western Canada's toughest estate hunts if not the toughest estate hunt you will find. We will get you the results you deserve without compromising the integrity of hunting.
Our hunts take place near the Pristine Turtle Lake in North Central Saskatchewan. On our property you will experience a hunt of a lifetime for Trophy Elk and Monster Whitetails. You will see more big bucks and bulls on this hunt then on a lifetime of hunts. Our nearly one thousand acre property boasts an abundance of heavy timber, rolling hills and water holes.
Our hunts are done by calling with spot and stalk for those that want to get right in the heart of the action. Or from tower blinds and heated ground blinds for those that may not be able to get around as easy. We hunt traditional water holes and wallows during the rut and more on the food sources for the post rut. Come hear the scream of a Giant Bull Elk or the Clash of two Monster Whitetails Fighting at Black Horn!
For reservations or information contact:
Scott Pura
Black Horn Trophy Hunts
Box 955 Thorhild
Alberta Canada T0A 3J0
---